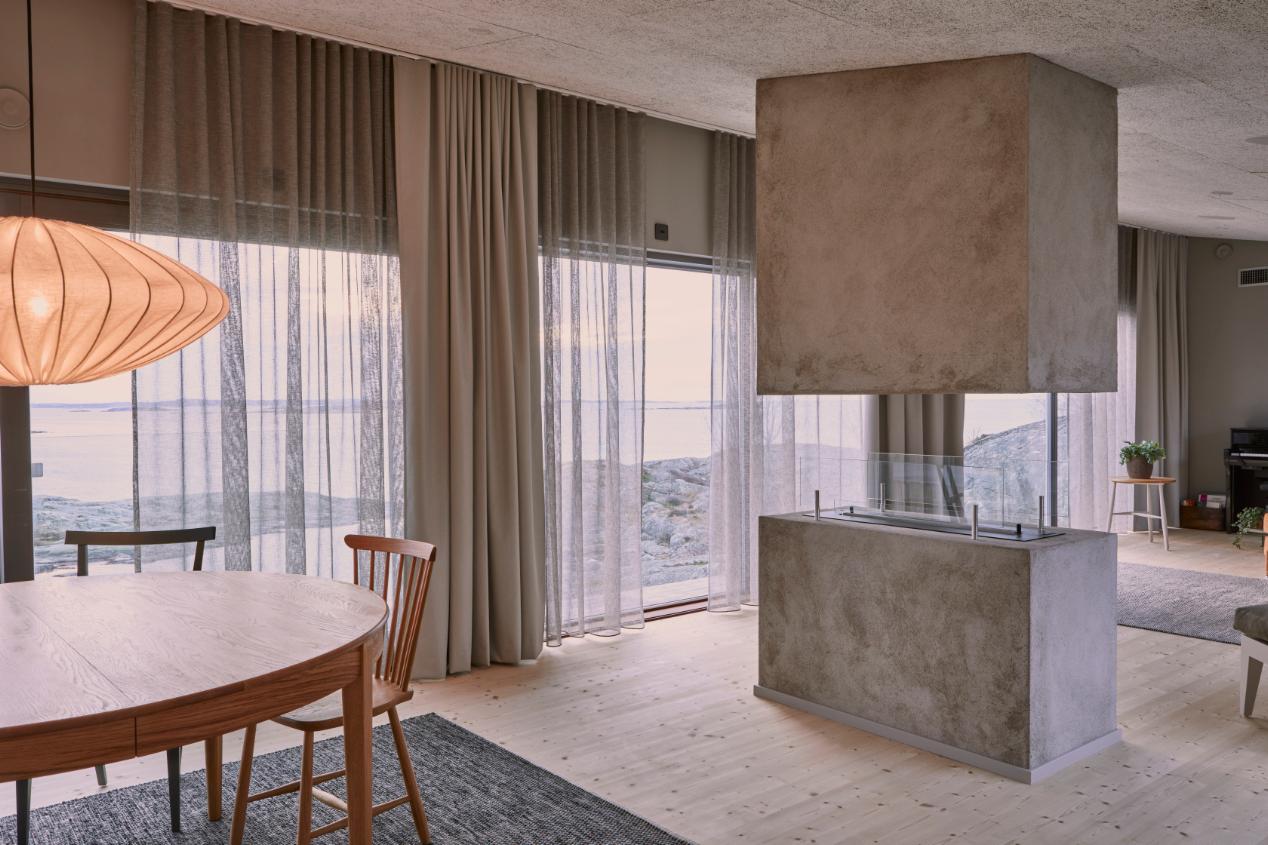 STUNNING HOUSE ON THE WEST COAST
FORMAL MEETS COSY ON THE WEST COAST
How do you create a cosy feel in a large house characterised by austere architecture and stylish design? For curtain designer Sofia Grankvist, curtain fabric from Nevotex was the obvious solution.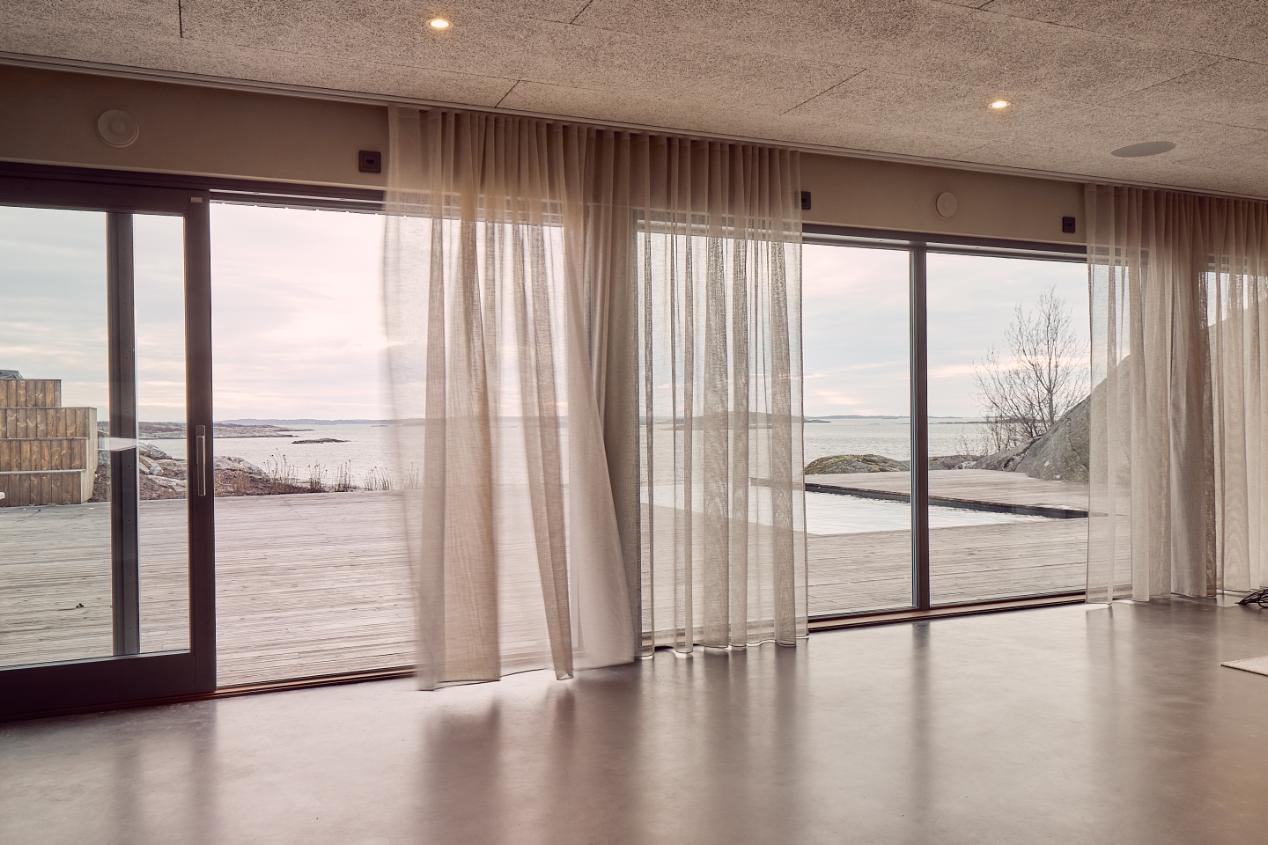 She took on this project in connection with filming of the TV series Grand Designs.
"Several of the rooms needed a softer backdrop, and the right curtains can alter the overall feel without taking over the space. I have collaborated with Nevotex previously and love their new Bari and Bologna collections. The fresh colours and the fine quality of the material were perfect for this project."

Curtains don't just have an aesthetic function in an interior design context. The properties of the material also affect the penetration of light, privacy, fire safety and much more.

"Nevotex curtain fabric enabled us to take all such aspects into account, while at the same time maintaining an attractive style," says Sofia Grankvist.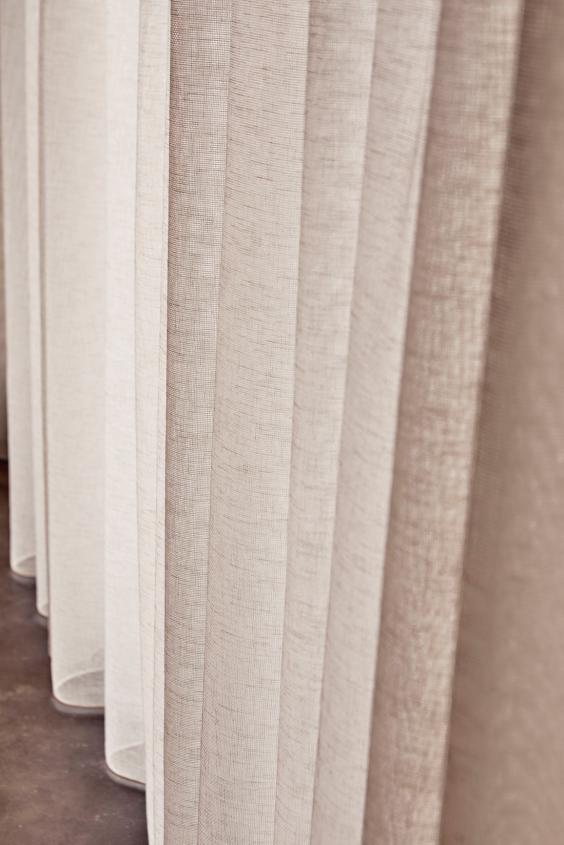 CUSTOMER: It´s She AB
OBJECT: House outside Gothenburg, designed by architect Gert Wingårdh
CURTAIN FABRIC: Bari (colours: 003 beige, 007 grey), Bologna (colours: 004 silver, 002 pearl).
"I love the new Bari and Bologna collections. The fresh colours and the fine quality of the material were perfect for this project."
SOFIA GRANKVIST
It's she AB